How the Bird Deterrent System scared away 300 birds off a helideck

The Danish Utility Company Energinet owns, operates, and develops the transmission systems for electricity and natural gas in Denmark. They are among the best in the world within their field, but one major issue had a disturbing impact on their business – a myriad of seagulls obstructing the operations on some of their 8 platforms, servicing 7 wind farms offshore.
Torben Arthur Klein, Head of Service Maintenance at the wind farms for the past 16 years, notes that: "It was really bad. The seagulls started out in one place, the wind farm at Horns Rev, and became a big issue in several places." Around 300 seagulls could often be seen sitting on the remote helideck, eating and spilling their droppings. The issue increased during the summer when crabs would surface to shed their shells, becoming an easy meal.
"The consequences were many. The helicopter could not land out there. We simply could not keep the helideck clean for the pilot to navigate by the data on it. Also, the massive number of droppings posed a health hazard, and the paint would vanish," Torben Arthur Klein further, explains, referring to the acidic guano wearing off the paint.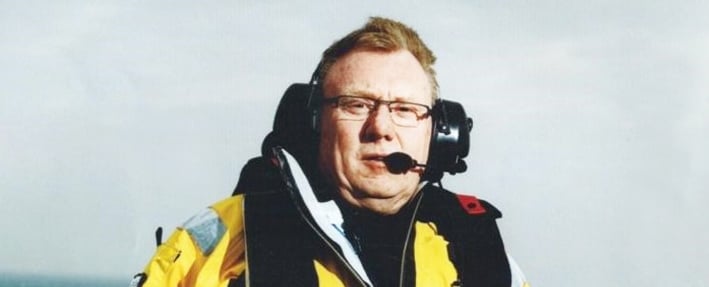 An important discovery
Energinet's Maintenance Team was in despair: They could not keep up with the cleaning, covering the helideck did not help either, and the different systems to deter birds did not seem to do the trick.
Luckily, a bird expert made an important discovery: If you scare a bird the moment before it lands, the bird will take off instead – and actually stay away – as opposed to scaring the bird after it has already landed. In that case, it is almost impossible to get rid of it.
As a result, Semco Maritime's development team started making special sensors to detect this specific movement, making sure sounds would play just before the seagull would land. And that worked.
"With all those different things we have been trying, it really surprised me that it actually worked! During that summer, the problem just stopped. And we haven't had any seagulls there ever since," Torben Arthur Klein reports.
He is confident that the Bird Deterrent System works. If they for some reason decide to turn it off, the birds reappear. Therefore, Energinet has now ordered the Bird Deterrent System for all of their platforms where seagulls are a nuisance – and a threat to their business.