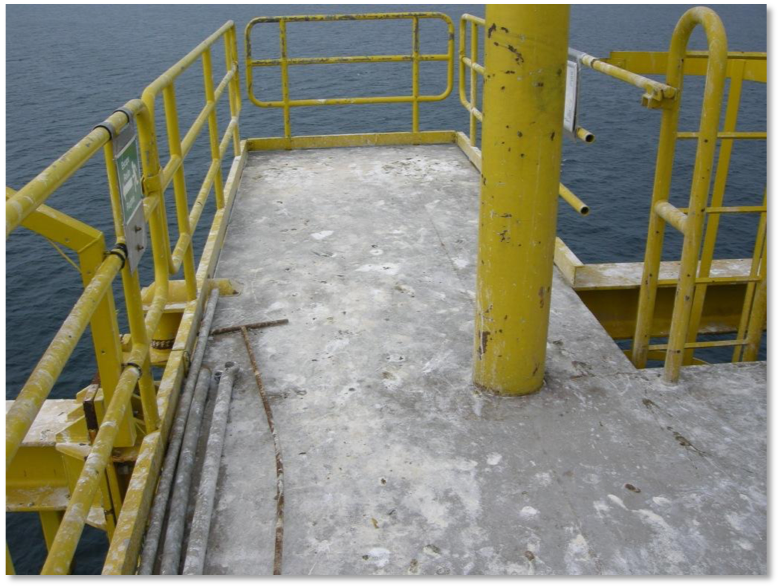 No two Bird Deterrent Systems are alike. Each of them has been tailored to fight a specific bird problem. The solution depends on the targeted bird and the location – is it on top of buildings, on squares, on farmlands, or on offshore platforms?

This explains why a Bird Deterrent System does not have a fixed price. It solely depends on your situation. In the following, we will go over a number of things that will determine your price:
Integrations to other systems

It will be easier and cheaper if you install the Bird Deterrent System from the beginning of the operations. In this way, the Bird Deterrent System can interface with your PAGA System (Public Address General Alarm), utilizing the microphone and loudspeakers in case of emergency. It could also connect to your ICS, integrated Control System, or your Scada, System Control and Data Acquisition. With the integration to your central control system, you can activate or deactivate your Bird Deterrent System – and even make a default setting to make sure it prompts backup in case you forget to turn it on again.

It is understandably uncommon to consider a potential bird problem on an offshore installation from the beginning of operations. That is why our system is a stand-alone system that can be interfaced to other operating systems if wanted.

Special environmental needs
It is important that the system meets environmental conditions such as overpressure inside an oil platform, extreme temperatures outside, and exposure to gas and oil. We design systems for both marine and/or Ex hazardous area applications in high quality and sturdy SS316L/EN 1.4404 and GRP materials.

The actual configuration
Every Bird Deterrent System will be tailored for each customer. Depending on the configuration you want, we will match your needs by working with different layouts and techniques. This includes looking at blueprints and mapping out critical areas on technical drawings. We also consider other important conditions such as 'shadow areas' like the laydown area, where containers at times can limit the cameras' visual detection.

The size of the deter area
The price of the Bird Deterrent System depends on the size of the covered area. The size of the system varies, depending on whether you want to protect a helideck or a full facility offshore. The bigger the area, the more system zones are needed.

The need for maintenance
The Bird Deterrent System is anything but delicate and doesn't require a lot of maintenance. We understand that you need a sturdy system in such a harsh environment to complement your already high-maintenance offshore facility. Over time, it will be necessary to e.g. clean the lenses of the detection cameras when they get greasy from saltwater and bird droppings.

The need for support and service
We have offices all around the North Sea (Norway, Denmark, Scotland, and Germany). We will, therefore, never be too far away if you need our support and service. If your installation is further away, you can allow us access to your network and thereby help you to locate the problem.

We take cyber security seriously, and customers can allow us to access their system and operate within it if needed. The Bird Deterrent System can be a part of a Service Maintenance Agreement if we also manage your other equipment or systems.

The bird deterrent system – this is what you will always get
You can expect to get a simple, yet highly effective scarecrow with our Bird Deterrent System. Servicing the offshore industry for more than 30 years and being a world-leading supplier of EPCI solutions and service, we know how to ensure maximum uptime for your offshore assets.

Professional counseling
Before integrating your new Bird Deterrent System, our technical unit will look at blueprints to map out your installation. Together we will discuss your needs and requests. Keeping a high level of expertise is our hallmark. During this process, we involve experts like ornithologists to ensure that the Bird Deterrent System is tailored to your needs.

A competitive price
We keep a low price on our Bird Deterrent System compared to our competitors. However, if the price is lower than everyone else's – should you expect less of it? Absolutely not. Our expertise and experience with offshore business enable us to offer a price with an attractive entry level. We also know that an overly sophisticated bird scarer doesn't necessarily equal higher utility.

An efficient solution
The success of our Bird Deterrent System is particularly defined by one thing: Keeping birds away. The efficiency of the system depends on whether it manages to keep birds away. Several of our satisfied and bird-free customers (link til case) have tried other systems and reported that our system was what actually eliminated their bird problem.

Typical prices for standard versions
For a non-ex and an ex-version – without remote control with lan/wan or 4g/lte

Non-Ex version for helideck: Prices from EUR 80.000*:

2 sets of a camera sensor and loudspeakers (each has 1 camera sensor and 2 loudspeakers) all approved for installation in marine environment
1 x BDS controller
1 x 200 W 100 V amplifier
1 box 4HU 19" control unit for indoor installation to house the BDS controller, amplifier, and interconnection terminals.
Ex version for helideck: Prices from EUR 94.000*:

2 sets of a camera sensor and loudspeakers (each has 1 camera sensor and 2 loudspeakers) all approved for installation in marine environment and ex-certified
1 x BDS controller
1 x 200 W 100 V amplifier
1 exd/Exe box type TNBCD323321/TNCC252015 for outdoor installation to house the BDS controller, amplifier, and internal and external interconnection terminals.
* The prices listed above only serve as an example. A specific price will be calculated based on the actual conditions and needs. This example includes our standard documentation – wiring diagram, block schematic, user manual, technical manual, test procedure. The prices do not include: Specific installation design, special brackets for sensors and loudspeakers, cable, field junction boxes, installation, or offshore commissioning.