Firefighting solutions
Operation, service and maintenance
We take care of all phases of firefighting projects including operation, service and monitoring in order to maximise your uptime.
Maximising uptime and lowering your maintenance cost
That is on top of the agenda in most energy companies.
Our service technicians are certified to handle service jobs offshore and onshore. We help you choose a service concept that suits your needs.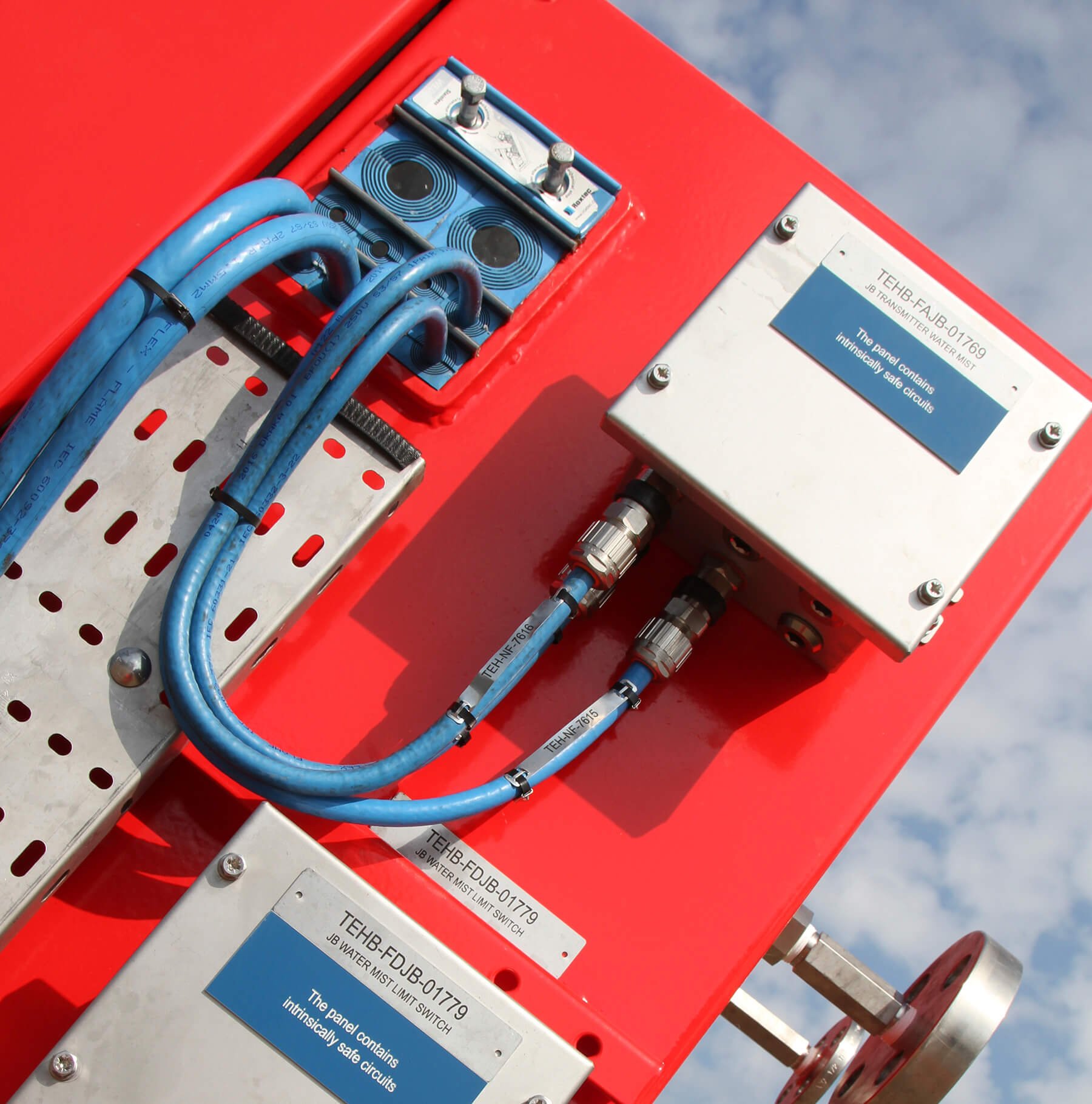 Our service agreements are flexible. That is your guarantee that we can offer a service agreement that fits your needs.
From simple ad hoc service based on time and material to full scope asset lifetime service agreements where we offer low fixed prices on selected services and spare parts.
We make sure your installations are in good shape while you concentrate on your core business.
Call us to learn more about our operation, service and monitoring agreements.
Wherever you are in the world we have technicians ready to serve you ...
Brian Boye
Senior Manager, Firefighting Products
bboy@semcomaritime.com
+45 7916 6939

Semco Maritime A/S
Esbjerg Brygge 30
6700 Esbjerg
Denmark
Nick Chieh Ming Chan
Technical Manager, Firefighting
ccch@semcomaritime.com
+65 6361 0866
Semco Maritime Pte Ltd.
20 Toh Guan Road
07-03 CJ Korea Express Building
Singapore 608839
Head office
Esbjerg, Denmark
semco@semcomaritime.com
+45 7916 6666
Semco Maritime A/S
Esbjerg Brygge 30
6700 Esbjerg
Denmark
CVR no. DK 2549 0762